Introducing the helpful team at Liberty Plastics! As you're weighing the possibilities of Wave-Core™ — and how our uniquely durable corrugated plastic can solve your toughest challenges — one thing to know for sure is this: You'll have a dedicated team working diligently to make your project a success.
We accomplish this by focusing on what makes us great today. But we're also looking ahead of the curve because we intend to be there to solve tomorrow's challenges.


Gary Urbanski, Business Unit Manager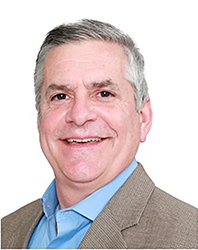 As a business unit manager, Gary oversees the sales, marketing and product development departments at Liberty Plastics. Day to day, he's tasked with setting sales targets, overseeing the marketing strategy and identifying opportunities for future products from Wave-Core™. All the while, he's holding the three teams accountable for these goals. (That's no small feat, considering the multiple industries Liberty serves!)
Gary has the pulse on customer needs across multiple industries, and connects them with effective solutions, which he draws from decades of experience in sales and marketing management for a variety of manufacturing companies.
"It is so exciting to see customers across so many industries see the value of our Wave-Core™ products. Our customers are so creative and it is so rewarding when we can help them achieve their goals and help meet their needs from packaging protection to customized products for an industry or application. Talking with customers is my favorite part of my role!"
Connect with Gary Urbanski


Chris Amon, Account Manager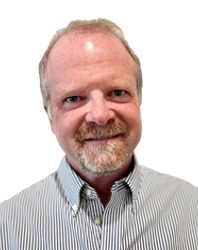 Chris plays the role of trusted advisor and advocate through each step of the workflow during design and fabrication of your Wave-Core™ project, working diligently to make sure your experience with us is nothing short of top-notch. With his technical knowledge, problem-solving acumen and rapid response to any inquiry you have, you'll find Chris is a tremendous resource. Answers to your questions about Wave-Core™ are always a quick email away — Chris is on it.
"What I like about Liberty Plastics is the opportunity for one-on-one interactions so I can provide a personalized experience for our customers. Internally, we can really get things moving, quickly find resolutions and get answers to questions very quickly."
Connect with Chris Amon



Nate Koenig, National Sales Manager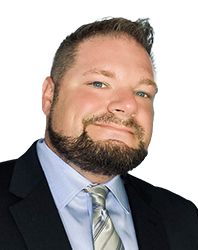 Nate considers himself a geek of all things relating to plastics and processes and he thrives discovering innovative uses for Wave-Core™. His 20-plus years of experience in the plastics industry have covered just about everything — profile, extrusion, high-performance extrusion, material compounding and sheet, rod and tubing. With his engineering, technical and sale expertise in the plastics field, he's well equipped to help customers understand the opportunities and benefits of Wave-Core™.
"I'm fascinated by the technology behind Wave-Core™ products and the diverse applications we can explore with them. The level of excitement at Liberty Plastics and the passionate people behind them is inspiring."
Connect with Nate Koenig



Shannon Madson, Customer Service Representative

Shannon plays a crucial role in keeping Liberty Plastics running smoothly. Not only is she a key point of contact for many of our buyers and customers, but she also makes sure all our orders, accounts and pricing quotes are consistently up-to-date and well organized. She has a bachelor's degree from the University of Minnesota, has 12 years of customer service experience and has been working in the corrugated plastics industry for the past eight years.. From corrugated postal totes to roofing tiles, she has you covered!
"Liberty Plastics offers customers many unique products for the building and commercial markets that provide long-term use and reliability. Our team provides the best service and support and delivers it with a friendly smile."



Seth Tompkins, Packaging Designer/Product Development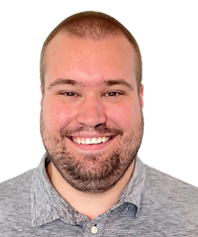 Whenever a client seeks a custom packaging solution from Wave-Core™, chances are excellent that Seth will be deeply involved in just about every facet of the project — from design and testing to creating prototypes to ensuring an efficient manufacturing workflow. He comes with a Bachelor of Science in Packaging from the University of Wisconsin-Stout and nearly a decade of design experience under his belt. One of his strengths is his focus on customer service, as he endeavors to create high-performance packaging solutions with Wave-Core™ that deliver results.
"In the world of custom, there's something new to learn every day. And that's exactly what makes the job enjoyable. It's very fun. You never know what product you'll be working with."
Connect with Seth Tompkins



Erik Foltz, Product Innovation Manager
The market is always evolving, and Erik is the one watching it to identify new opportunities for Wave-Core™. At the same time, he aligns the company's strategy and lead acquisition with the strongest opportunities. To ensure a smooth and seamless experience for customers of Liberty's most innovative products, Erik also creates and leads the company's development process with the goal of optimizing throughput.
"Liberty Plastics has a great customer-oriented, collaborative team. We're focused on developing new applications and expanding into existing and emerging markets. This involves continuous learning and proactive execution on our part. While we have already set our sights on a few key areas, I believe there is still plenty to discover."
Connect with Erik Foltz



Jay Zhang, Market Segment Manager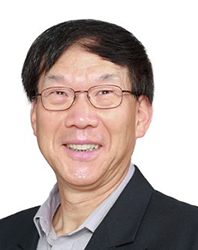 Jay fuels our team with powerful insights that help us understand your needs, so we can meet them with effective solutions. We rely on Jay's in-depth and detailed analysis to help us understand the challenges of our industry segments, whether it's logistics, manufacturing transportation or construction. These insights provide the foundation for our marketing, sales and product development strategies.
"I believe we need to know who the customers really are and the value they see in our solutions before we can meet and exceed their expectations."
Connect with Jay Zhang

Let us design your solution
Whether you're ready for a quote or researching the possibilities, we're here to help. Contact Liberty Plastics to learn more about flexible solutions with Wave-Core™.
< GO BACK
| NEXT POST >