RIDE THE WAVE TO NEW POSSIBILITIES
If you can imagine it, Wave-Core™ can become it.

INTRODUCING
Corrugated plastic that stands apart.
Wave-Core is lightweight, made entirely of HDPE, and is impact, moisture and temperature resistant. It's a sustainable solution that is ultimately, easily recycled. Available in single-face and double-face sheets and rolls.
NOW AVAILABLE
FDA COMPLIANT WAVE-CORE
Liberty Plastics Wave-Core™ corrugated plastic offers extraordinary flexibility and durability for a variety of applications with products that meet FDA requirements for food contact. Our Wave-Core™ FDA Compliant Products are made from FDA Compliant HDPE resin meeting FDA 21 CRF 177.1520 standards for food contact use.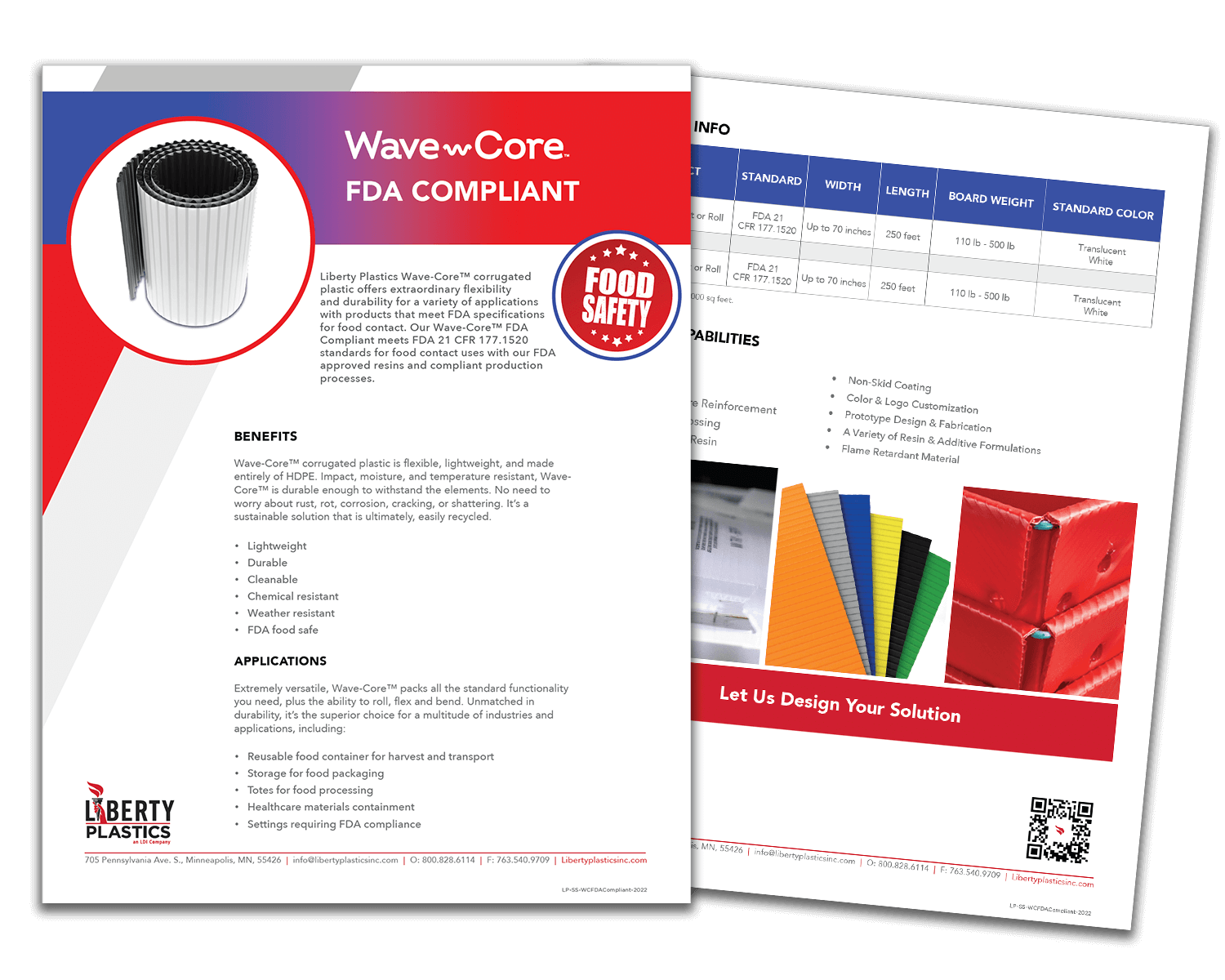 Let us design your solution
From design to fabrication, Liberty Plastics provides all-inclusive services to create your finished product. Our custom solutions process ensures that our design and fabrication teams create and develop the quality corrugated plastic solution you desire.