Wave-Core™ Prevents Damage During International Transportation
Project Overview
Transporting highly valuable materials, like sensitive films or delicate fiber optic cables,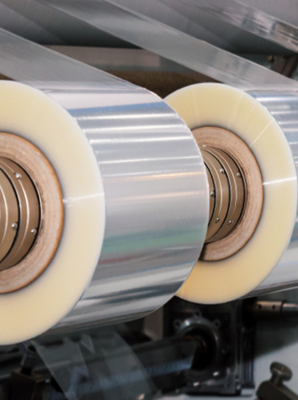 requires careful attention to detail—and the highest protection possible.
This need for quality protection only heightens when the shipment's destination is overseas. Our aerospace client needed a high-quality shipment solution that would protect their film products during international travel. Additionally, this solution needed to facilitate handling—efficiently packaging the rolled products for easier transportation.

Industries:
Films
Fiber Optic Cable & Wire
Rollers
Pipe and Pipeline
Transportation
Warehousing

Challenge
The protective solution must withstand all stages of transportation. An oversight in protection quality could cause loss in valuable product, weeks in transit time, and numerous delays for the final output. The client needed a solution that could:
Protect large circumference area
Withstand warehouse handling and international transportation
Reusable for multiple applications
Print the company name and instructions on material surfaceCustomization of colors
Customize colors of shipment solution
Solution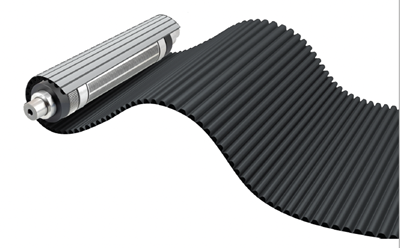 Using our Wave-Core™ corrugated plastic, we provided a durable, flexible wrap solution to our clients, which was customized to include their company's branding and colors. To further customize the solution, one product used the Wave-Core™ single-face option, and the other used the double-face flexible solution. Both facings seemlessly flex, roll, and bend without needing additional steps, such as scoring for a tighter fit and smooth finish.

The Wave-Core™ team:
Created a durable solution to prevent damage
Created a returnable and reusable closed-loop solution
Reduced loss inventory costs
Improved operational efficiancies and costs
Provided customized branding
Services Provided
Wave-Core Material
Custom size solutions
Single and double-face ptions
Custom Colors
Custom Printing
100% recyclable
100% reusable packaging
Let us design your solution
From design to fabrication, Liberty Plastics provides all-inclusive services to our customers, distributors and partners to create your finished product. Our custom solutions process ensures that our design and fabrication teams create and develop the quality corrugated plastic custom solution you desire.