Liberty Plastics Packaging Solution Protects Lumber During Transport
Project Overview
To keep lumber safe during transportation and storage, it's essential to have a durable solution that can withstand various weather conditions. Liberty Plastics, Inc. created a packaging solution to protect lumber for a building materials distributor who needed to prevent damage and revenue loss while storing their wood products outdoors.
Challenge
Liberty Plastics needed to find a durable solution that could with-stand the transportation process and protect the lumber from moisture and frost damage upon arrival. Packaging needed to:
Ship flat, easy-to-store and assemble
Withstand cracking and splitting
Sustain long-term outdoor conditions, rain, UV, wind, and cold
Provide flexible and lightweight protection
Reduce slippage from frost accumulation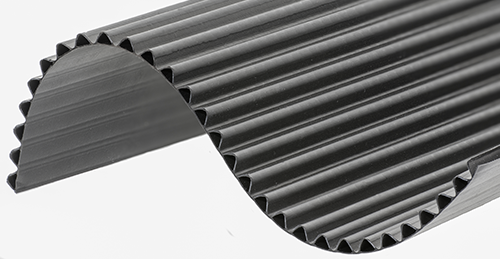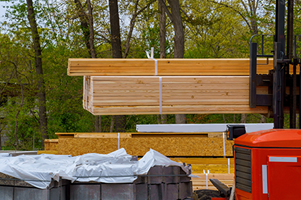 Solution
Liberty Plastics designed a proprietary solution that protected the wood from outdoor elements as well as the rough conditions of travel. Our team scored and notched corrugated plastic sheets—creating a protective layer to place over the wood, which folded along the sides and banded. Why our solution works:
HDPE corrugated material will not crack or split from banding or cold environments
Lightweight, flat sheets are easy to handle
Die-cut and scored makes for easy folding
Anti-static treatment reduces slippage
Can be stored outdoors for long periods



Services Provided
HDPE corrugated plastic sheets
Die-cut & scoring
In-house design
Anti-static additive
100% recyclable - No glues or staples
100% reusable packaging
Let us design your solution
From design to fabrication, Liberty Plastics provides all-inclusive services to our customers, distributors and partners to create your finished product. Our custom solutions process ensures that our design and fabrication teams create and develop the quality corrugated plastic custom solution you desire.