Distributor Ensures High-Value Lumber Arrives Safely With Protective Packaging Solution
A building materials distributor needed a better solution to protect lumber while in transit and stored on-site without the fear of damage. Liberty Plastics, Inc. was asked to ideate and manufacture a protective packaging solution to reduce the distributor's damage and lost revenue while maintaining their ability to deliver and store the product outside.
Challenge
The paper-like material being used to protect the lumber would tear or be destroyed leaving the wood vulnerable to outdoor elements. The solution needed to be more durable, lightweight, store flat while being quick to assemble. Preventing moisture and any problems from frost was a concern that also had to be addressed.
Ships flat, easy-to-store and assemble.
Material withstands cracking and splitting.
Sustains long-term outdoor conditions, rain, UV, wind, and cold.
Flexible and lightweight protection.
Reduce slippage from frost accumulation.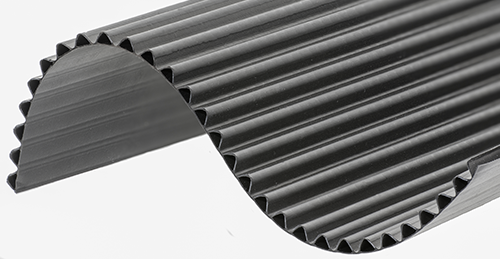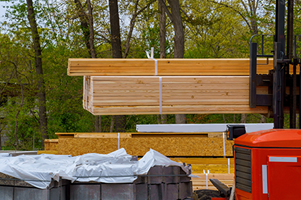 Solution
A protective packaging solution doesn't need to be a complicated and expensive endevour. In this case, Liberty Plastics, Inc. scored and notched corrugated plastic sheets, creating a top to place over the wood, fold along sides, and then banded. This solution provided the ultimate protection from outdoor elements.
One-piece design reduced assembly and pack times and required no additional steps or tools.
HDPE corrugated material withstands cold and wet environments, and rigidity for support.
Eliminated product damage.



Capabilities
HDPE corrugated plastic sheets
Die-cut & scoring
In-house design
Anti-static additive
100% recyclable - No glues or staples
100% reusable packaging
Let us design your solution
From design to fabrication, Liberty Plastics provides all-inclusive services to our customers, distributors and partners to create your finished product. Our custom solutions process ensures that our design and fabrication teams create and develop the quality corrugated plastic custom solution you desire.